Supplying thousands of valves for the Leviathan Gas platform, operated by Noble Energy, requires specialized experience and know-how.
The Leviathan Natural Gas Reservoir, which is scheduled to start operating at the end of 2019, is the largest energy project ever undertaken in the history of Israel. The platform, situated 10 kilometers from Israel's shore, is scheduled to commence supply of gas to the domestic market before the end of 2019.
Safety First

Reducing the risk of fire on offshore platforms involves enforcing the strictest standards for every component in the project, including all of its valves. Only a handful of suppliers worldwide are capable of supplying valves to the standards required for natural gas platforms. HABONIM rose to the challenge, supplying more than 10,000 valves for the project, adjusting its procedures according to the project's requirements and documenting, auditing and reporting every stage to ensure that it met the strict standards.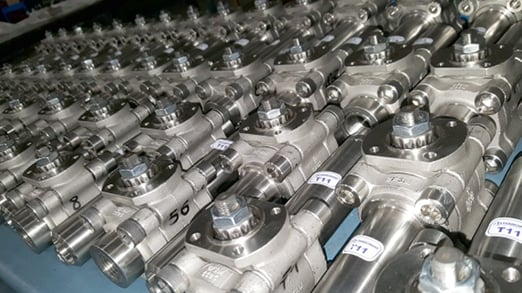 Habonim knows that safety is a top priority of the gas industry and offers robust, reliable solutions to shut down gas flow in the case of emergencies or system failures. Habonim's Emergency Shut-Down (ESD) package is certified to work in a SIL3 loop, providing reliable and rapid closure of a gas line in the case of system malfunction.
Rugged Valves for Extreme Environments

Habonim's valves address the extreme pressure and temperature conditions associated with the natural gas extraction process. Innovative high-pressure valves with integral bypass equalize pressure over the valve prior to opening the main line, thus avoiding valve stem torsion and pipe overstressing. Habonim's fire-safe valves, which have up to Class 2500 (6000 psi) pressure rating, undergo strict testing that exceeds the required standards.
Project Scope

HABONIM provided service and all valves up to 6" for the project, including control valves (27 series), Trunnion mounted ball valves, and standard valves (31/32, 73/4, and 47 series) as well as compact actuators. The high-pressure valves were designed as floating balls up to 1.5" and Trunnion from 2" and above.
All carbon steel valves were coated with a special paint system as defined by Noble Energy, and all high-pressure Trunnion valves were made using Inconel Stems and 17-4 balls, as well as extremely high-strength trim materials. Trunnion valves can withstand gas line pressures of up to class 2500, both under- and above ground.
Lip sealing was required for all of the valves and this required cladding on the sealing areas of CS valves. All weld-end valves included extended ends for weld in line, and in the later stages, these were changed to extra-long ends to avoid a weld-in installation of the valves.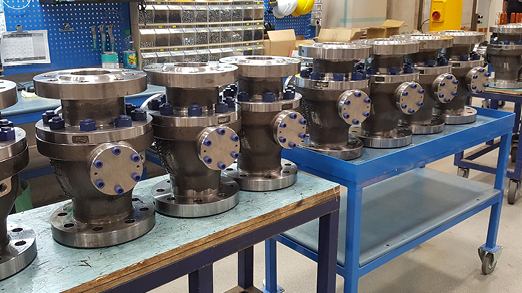 Specially Designed Dual-Safe Valves

Habonim's Dual-Safe (DB&B) valves were used to accommodate the instrumentation as flow, temperature and pressure meters. The valves guarantee isolation on critical applications and service when an emergency shut-down (ESD) valve is a necessity. The Dual-Safe unit incorporates two main isolation valves and one bleed valve in a single body construction. This special construction offers the lowest possible number of potential leakage points from a process connection and reduces the overall valve envelope size and weight by integrating valves, piping, and fittings into one compact design.
Complex Multi-Country Sourcing

To carry out the project, the work methods at HABONIM were updated and a Technical Request (TC) system, where every TC needed to be discussed and approved before proceeding, was put in place. In addition, the procurement of parts for the project was a crucial factor and needed to be taken into account in the time schedule. According to the project requirements, all valve parts had to be sourced from 7-8 approved countries and HABONIM had to open a TC in order to approve five of its existing vendors.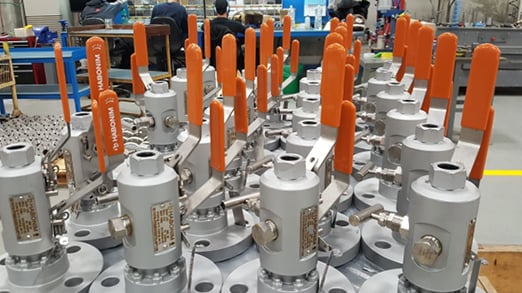 Meeting Quality Standards

New technologies were also acquired and every part of the work process – from the design, through to the assembly, painting and testing – needed to be approved and signed off by the customer. An inspector was sent to audit the process frequently and to ensure the exacting quality standards were met.
Demanding Project Schedule

The project schedule was critical and was divided into seven parts. The first part was spread over approximately 7-8 months and involved the manufacture and supply of approximately 1,300 valves (2"-6" valves and Trunnion valves). The remaining six parts arrived in 20 different orders and brought the total number of valves to 10,000. Habonim had to overcome unique logistical challenges that involved creating a different tag and serial number for each valve, documenting the valve tag numbers on every box that was shipped, pre-approving every shipment through a third part before it was sent, and acquiring a unique shipping certificate for the project.
Acknowledged Excellence in Manufacturing

In acknowledgement of HABONIM's achievements as an outstanding supplier on the project, the company received an "Excellence in Manufacturing" award from Nobel Energy, an award given to only a few of the hundreds of vendors serving the project from around the world. "Habonim performed in the highest standards and quality as we required for a gas platform like Leviathan," commented Bini Zomer, Noble Energy Israel's vice president of regional affairs at the award ceremony.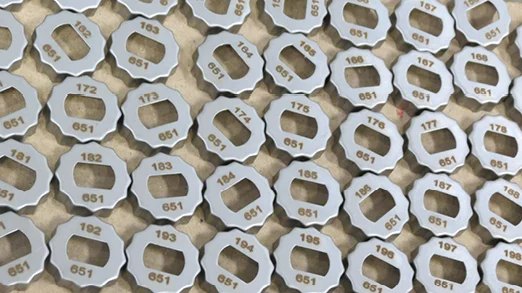 Customized to Customer Requirements

To succeed in this demanding project, HABONIM had to make accommodations in its procedures and company policies to meet the unique project requirements. This involved becoming an integral part of the customer's team, understanding the priorities, seeing things from the customer's perspective and predicting any problems that may arise in order to prevent them in advance. The result: The project is an acknowledged success, proving that Habonim can perform in the most demanding applications.
Habonim specializes in high end valves for the natural gas value chain. Our products excel wherever small footprint, lightweight and low-torque valves are needed. Got a gas challenge? Consult with our sales team.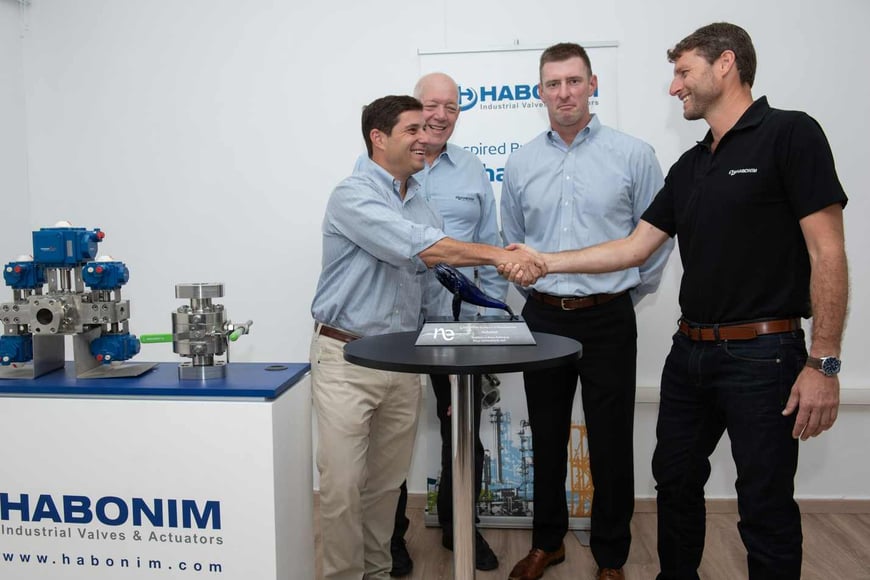 CAPTION: Bini Zomer, VP Regional Affairs; Noble Energy; Uri Edelstein, Habonim Engineer; Brian Hogan, Leviathan Project Manager; Eliad Katz, Habonim CEO
You may also be interested in: