Habonim was the first ball valve manufacturer to certify products under ISO 19880 – 'Gaseous hydrogen - Fueling stations', first to certify ball valves for Hydrogen transportation under ISO 23826:2021 based TPED and now – Habonim is the first valve manufacturer to certify products for TPE – making the valves eligible for Hydrogen transportation in the UK!
At Habonim, we are working closely with our customers around the world to make sure we are aligned with the most up-to-date market and regulation requirements, specifically in emerging and dynamic industries such as Hydrogen fuel and ultra-high pressure Hydrogen gas systems.
As of January 2023, TPE certification for any equipment using ball valves is required based on conformity to ISO 23826:2021 which assures adequate performance under normal service conditions.
TPE certified valves will be marked with the 'rho' mark (ρ) along with the certification number.
Inland Hydrogen transportation is done by compressing Hydrogen into cylinders arranged tightly together in Multi Element Gas Containers (MEGC), or in horizontal tubes - known as tube trailers.
MEGC is basically a matrix of cylinders arranged in an ISO container frame, there are mainly two types of cylinders - Composite - for up to 650 bar (9,425 psi) and fiber glass cylinders for up to 450 bar (6,527 psi).
When used with liquified gas, the valves must have a pressure relief system which, in most cases, defines the valve as uni-directional flow valve.
To ensure an acceptable safety level, the TPE requires the equipment, valves included, to successfully pass the following tests:
Endurance test that consists of 2,000 cycles at room temperature and at a pressure of 1.2 times the maximal working pressure. Soft parts such as seals are not allowed to be replaced during the test and should be visually inspected right after the test is completed. 1 cycle is full movement from closed to open within 3 seconds.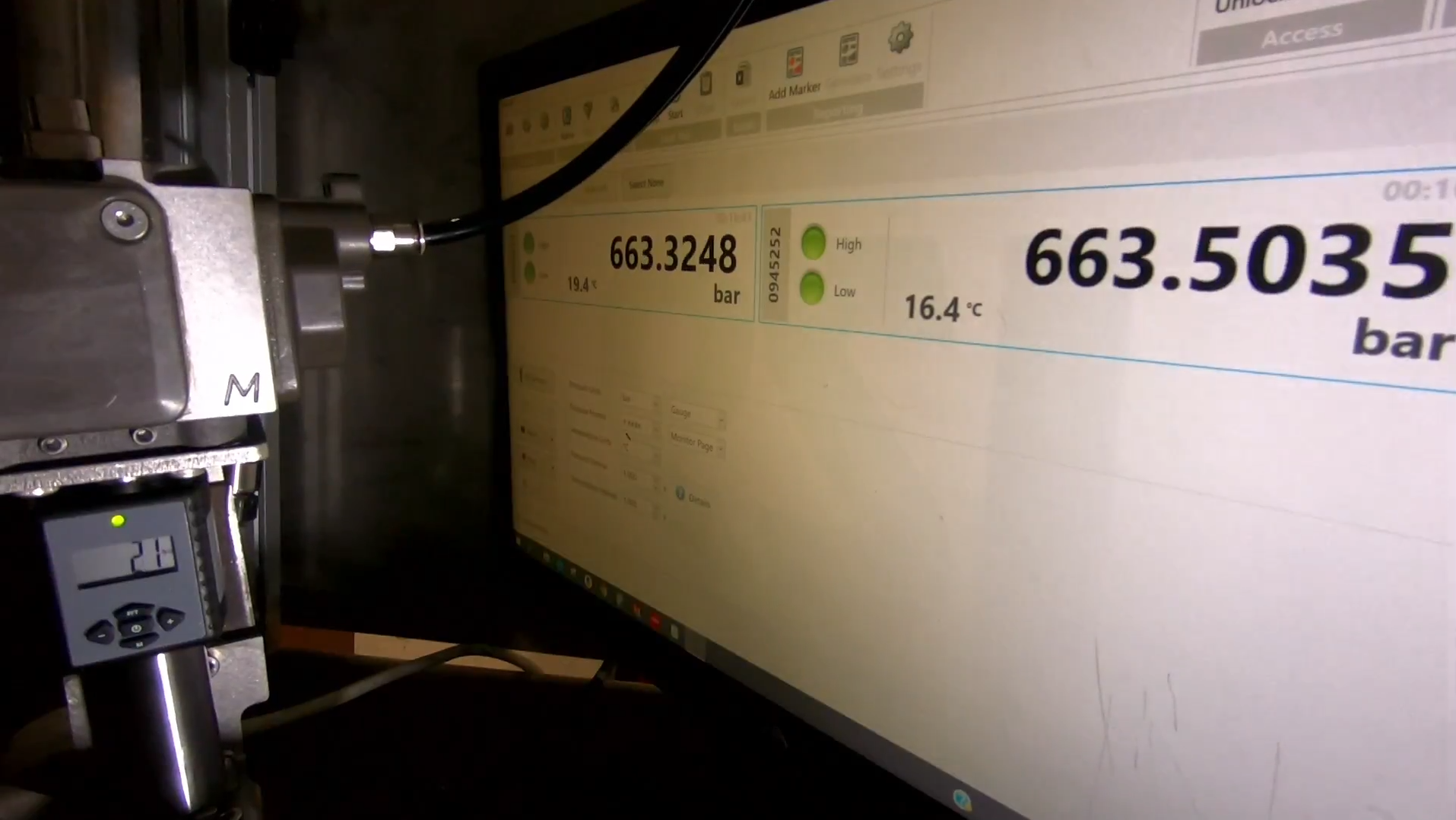 2. Hydraulic burst tests are required using water at a pressure of 2.25 times the maximal
working pressure and for at least 2 minutes, followed by a visual inspection.
3. ISO 23826:2021 requires the valves to properly function, or automatically shut off in
the presence of fire to prevent emissions of inflammable gases.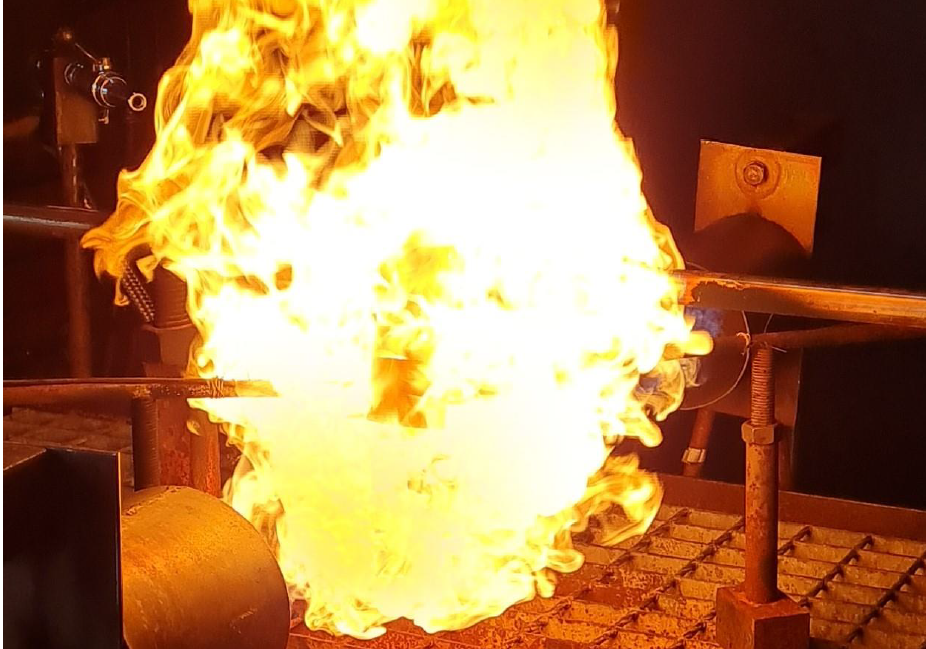 4. The valves must have a locking mechanism, or removable mechanisms in order to
prevent inadvertent operations.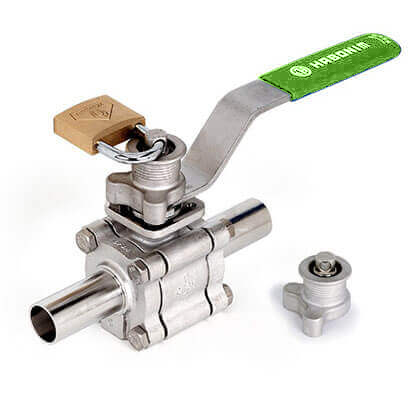 The TPE certification for Habonim valves and ultra-high pressure hydrogen valves was accredited by Arrowhead Industrial Services and included three of Habonim leading products for the Hydrogen market – H24, H25 and H29 pressure rated at 500bar (7,250psi), 550bar (8,000psi) and 700bar (10,000psi) respectively.
Habonim ultra-high pressure hydrogen valves are now marked with the ρ marking for the UK TPE transportation conformity marking, and with the π conformity marking for the EU TPED standard allowing them to be used in Hydrogen transportation from the EU to the UK, and vice versa.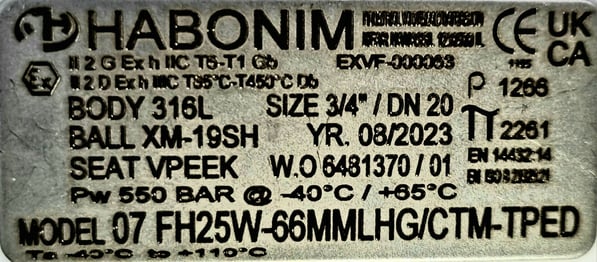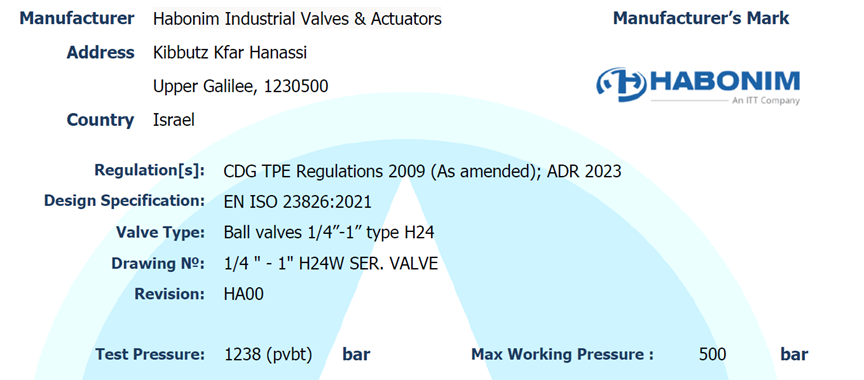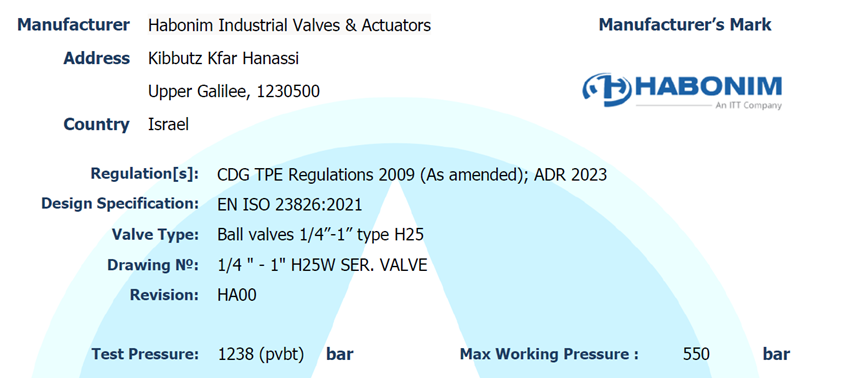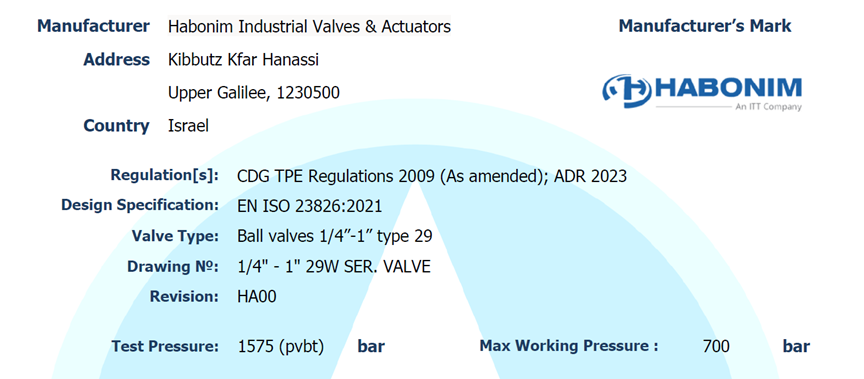 Our transportation approved valves can already be found all around the EU, in Germany, Spain and also in the UK, supporting the global efforts towards a net zero emissions economy.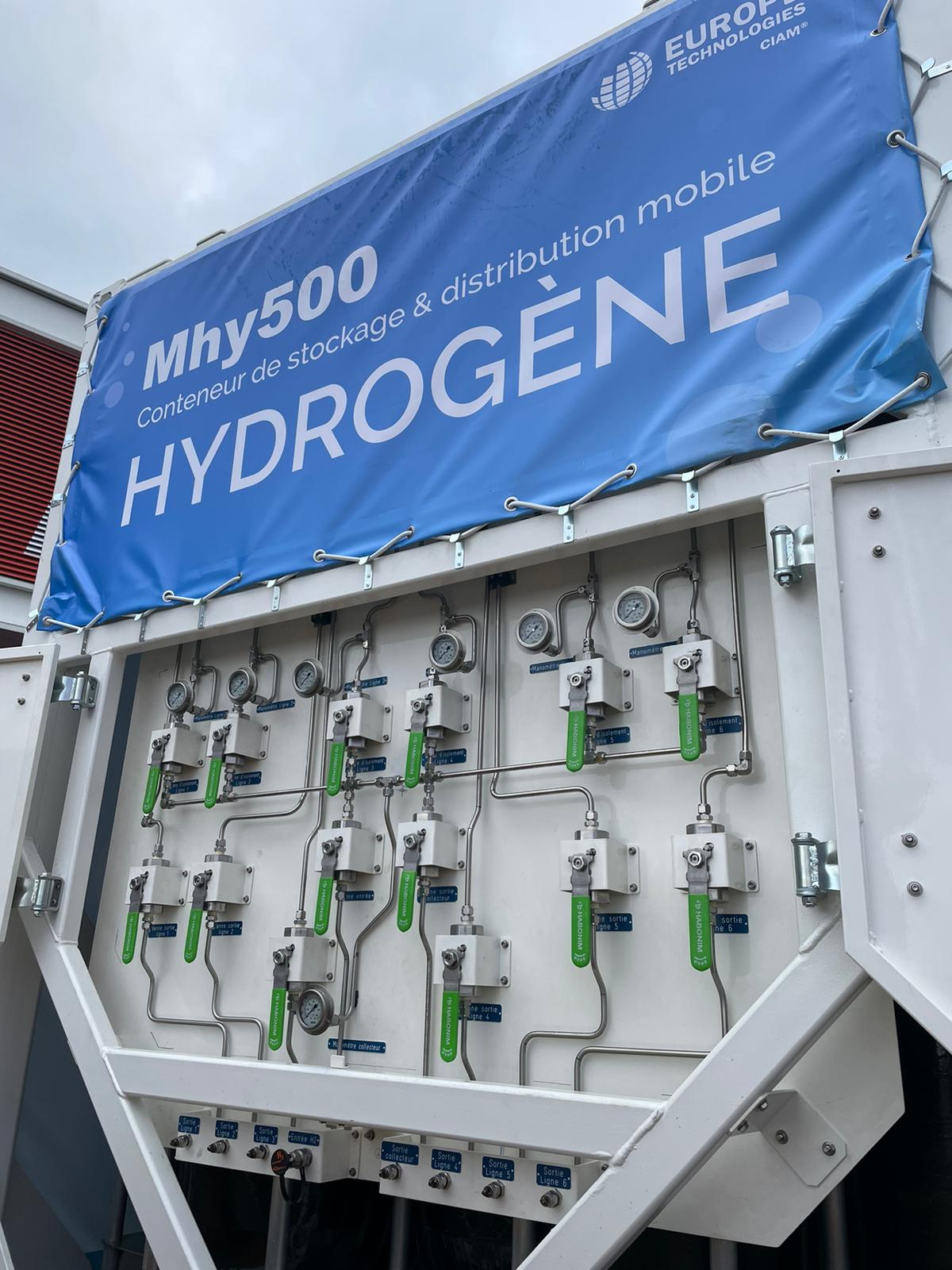 Habonim allocates a great deal of resources to ensure product performance and reliability, by meeting a wide range of organizational, regional, and application-specific standards to support our customers with nothing short of the very best.