Active Pharmaceutical Ingredient (API) is the part of any drug that produces the intended effects. Because API manufacturing is the chemical branch of the pharmaceutical industry, it's subject to the safety and integrity regulations of both the pharmaceutical and the chemical industries.
<< To learn more about Habonim's High-Pressure Compressed Hydrogen,
download Solution Brief >>
Since many day-to-day drugs have become commodities offered by any store, manufacturers are under pressure to lower costs. That's why system designs and components utilized in the manufacturing process must combine the highest standards of safety and quality with affordable costs, in the initial investment and entire cost of ownership.
Piping systems for API manufacturing are designed to meet stringent requirements like fire-safe regulations, FDA compliance and process contamination prevention — coupled with the constant need to reduce operational and maintenance costs. The answer lies in providing one valve that has it all and has consistently proven itself over the past decades, from Habonim.
Fire Safety
Valves designs better be fire-safe certified when handling flammable media in an explosion-proof zone that are commonly used in the API manufacturing process. During fires, polymer-based seals are burned and stop functioning as a seal. Traditionally, fire-safe valves are designed to preserve sealing under fire conditions by using graphite-based sealing components, which maintain their sealing capability under high temperatures.
Preventing Contamination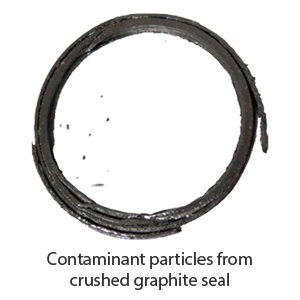 As graphite-based seals are manufactured from fragile materials that are easily crushed and pulverized, contamination by small particles of graphite is an inherent risk when these seals come into contact with the flowing media in a valve.
The risk of graphite contaminating the media is much more acute when graphite seals are used to seal moving or rotating parts like the stem of the valve. Moreover, as they are easily worn out by stem rotation, graphite seals have a limited sealing capability over time. As a result, it is traditionally only used as a base to keep the stem parts aligned, allowing a metal-to-metal sealing mechanism to maintain the valve seal under fire conditions.
During a fire, the inside valve pressure pushes the valve stem upwards. Conventional designs use this phenomenon to allow a metal-to-metal seal between the stem ­and valve body. After the valve has cooled down, keeping the stem aligned becomes crucial in order to allow the valve stem to rotate to the open position.
Industry First —The Total HermetiX Concept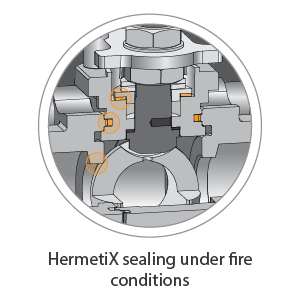 HABONIM Total HermetiX fire-safe valves are equipped with the unique HermetiX fire-safe stem seal design that maintains stem alignment during a fire without using any graphite elements, eliminating the risk of graphite particles contaminating the media. In addition, it provides full fire-safe sealing and zero fugitive-emission testing and certification for ISO 15848-1 and API 641 standards.
The common practice for fire-safe valves is to use graphite-based seals for sealing areas that are statically connected together on the valve body. The risk of graphite contamination is traditionally met by initial flushing during commissioning; however, initial flushing procedures do not always completely remove contaminants, especially particles released over time from degraded porous material.
No Contaminants. Completely Fire Safe.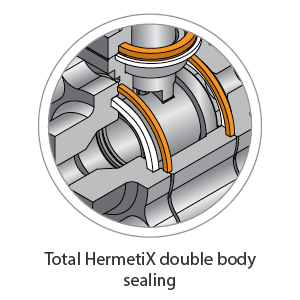 HABONIM Total HermetiX fire-safe valves are equipped with additional inner polymeric body seals separating the media flow from the graphite-based seals, thereby guaranteeing no graphite particles overflow to the wet parts of the valve holding the media, while preserving the fire-safe capabilities of the valve. HABONIM Total HermetiX double body seals designs for fire-safe use are tested and certified to meet ISO 10497, ISO API 607 and API 6FA international fire-safe standards.
Preventing Breakdowns
In industrial process systems utilizing piping systems, the majority of leaks and many malfunctions are related to valve performance.
Preventing and breakdown maintenance is one of the biggest operating cost drivers for process manufacturing systems. However, they become much more critical when the process is complicated to start and restart, requires pre-cleaning and flushing, cooling or heating or other costly and time-consuming processes.
Breakdowns or malfunctions in many cases cause much more severe damage when it comes to the costs of losing the manufactured ingredient batch, since even small leaks or contamination can generate damage as severe as a process shutdown.
With valves, worn-out stem seals and seats are frequently the main cause for failure and the need for preventative maintenance. With a fire-safe valves that have some graphite-based components, it is even more critical, as contamination coming from degraded porous materials adds to the threat of the regular seals wearing out.
Up to 500,000 Cycles Without Maintenance
HABONIM fire-safe Total HermetiX package has a proven set of capabilities and fully fire-safe certified construction. The HermetiX stem seal allows up to 500,000 cycles with no maintenance and is certified for zero fugitive-emission with a graphite contamination prevention design that is FDA compliant.
Setting a New Integrity Level
It's all built into the Habonim standard valve, offered with a full variety of sizes and pressure ranges, enabling the use of a single valve type to cover the majority of valve needs in an API manufacturing plant.
Significant Cost Savings
Valves equipped with Habonim's unique COMPACT™ 4-piston actuator use 38% less air than standard 2-piston actuator, providing major energy savings. The actuator is 50% smaller in size than normal 2-piston actuators, offering compact installation, enhanced ergonomics, less danger from lifting onsite, and has a much longer operational life-span before wearing out.
A Decade of Proven Performance
Habonim's clean fire-safe valves and CompActTM actuators have been utilized by leading companies in the pharmaceutical industry, choosing our homogenized ball valves, manual and actuated, for all the processes in global production sites for more than ten years.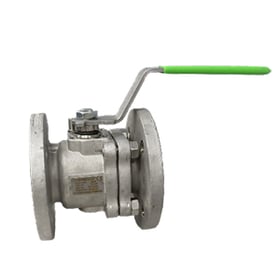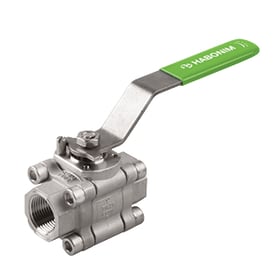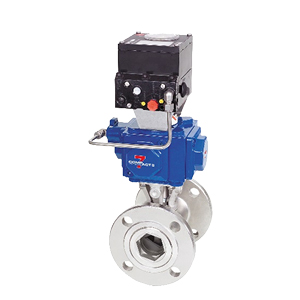 HABONIM valves for the API industry
For more information, visit Habonim API on our website.