Everything you need to know about H2 fueling station valves, standards, and everything in between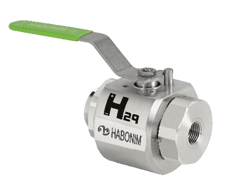 High-pressure compressed hydrogen is quickly emerging as the leading form in which to use hydrogen as an alternative fuel, and international efforts are being made to commercialize its production and availability. This has given rise to the need for regulations, codes and standards that address its unique properties and the safety concerns inherent to hydrogen energy systems.
One of the main applications for hydrogen energy is hydrogen-fueled vehicles, which are currently in the initial commercialization stage. In order for this application to succeed and be widely deployed, a hydrogen fueling infrastructure will need to be developed, together with specific safety standards for hydrogen fueling stations and their components.
Understanding the new standard – ISO 19880 for gaseous hydrogen fueling stations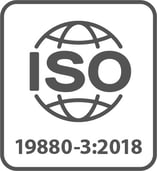 One of the first such safety standards is ISO 19880, which specifies the safety performance requirements and proof of design (type) test methods for components to be used in gaseous hydrogen fueling stations.
Part 3 of this standard ISO19880:3-2018 defines the requirements for valves. Valves are a safety-critical component in hydrogen fueling stations as they control the flow of gaseous hydrogen, are a potential source of hydrogen release or leakage, and are essential to shutting down systems in case of emergency. For this reason, we will be focusing on the requirements for valves in this blog post, as well as the benefits of using hydrogen valves that have been tested and certified to meet this new standard.
Scope of the standard
ISO 19880-3:2018 specifies the requirements and test methods for valves designed and manufactured for gaseous hydrogen stations (up to the H70 designation), including: check valves, excess flow valves, flow control valves, hose control valves, hose breakaway valves, manual valves, pressure safety valves, and shut-off valves.

<< Consult our experts about your application >>
Product quality requirements
Manufacturers need to define and establish production processes using quality control measures that ensure their valves meet the requirements established in ISO 19880-3:2018. These requirements include the need for a hydraulic proof pressure test at 150% and a gas leak test at 100% of the component pressure rating (or a gas leak test at 125% of the component pressure rating).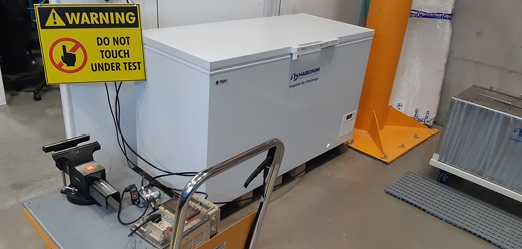 Marking of valves
According to ISO 19880-3:2018, all valves must include the manufacturer's name, trademark or symbol, model designation (part number), and rated pressure. In addition, if space permits, they should also include the rated temperature range, flow direction, serial number, and pressure for hydrostatic strength test.
Quality of hydrogen fuel
In addition to the specifications defined in this standard, valves should not introduce any contamination to the hydrogen that passes through them in order to ensure that the quality of the hydrogen fuel meets the standards defined in ISO 14687.
Test temperature ranges & test media
According to ISO 19880-3:2018, tests at room temperature will be conducted at 20 °C (± 5) °C and other specified tests will be conducted at −40 °C (+0 °C, −3 °C) and at 85 °C (+3 °C, −0 °C) when the valves are used in a dispenser. In addition, in cases where a manufacturer specifies a specific temperature range for use, then the valves need to be tested for the minimum and maximum temperatures in that range.
The following test media is specified in this standard:
Hydrogen for leak tests
Hydrogen for permeation
Hydrogen for has pressure cycle test
Liquids such as water or oil for hydrostatic strength tests
Hydrogen, helium, nitrogen, or dry air for all other tests
Material requirements
Materials used in valves for gaseous hydrogen environments need to be sufficiently resistant to the chemical/physical action of fluids that they contain, as well as to environmental degradation. The following should be taken into account when selecting materials and manufacturing methods:
Material corrosion/ wear resistance

Electrical conductivity

Impact strength

Aging resistance

Effects of temperature variations

Effect of combined materials

Effects of ultraviolet radiation

Degradation effects of hydrogen on mechanical performance (see ISO/TR 15916)
In addition, specific factors need to be considered for metallic materials and non-metallic materials:
Metallic materials
Resistance to chloride stress corrosion cracking in stainless steel materials.
Resistance to sustained load cracking in aluminum materials.
Any materials that normally come into contact with hydrogen are defined as acceptable in hydrogen service, but specific attention needs to be paid to hydrogen embrittlement and hydrogen accelerated fatigue.
Materials and the design should not significantly change the functioning of the device, cause any deformation/mechanical change to the device, cause any harmful corrosion, or cause deformation/deterioration of the materials.
Non-metallic materials
Any non-metallic material that normally comes in contact with hydrogen is defined as acceptable for hydrogen service. That said, the fact that hydrogen diffuses more easily through these materials than through metals needs to be taken into consideration and the suitability of the materials needs to be verified.
Non-metallic materials need to be able to retain their mechanical stability in terms of strength – fatigue properties, endurance limit, and creep strength – when exposed to the full range of service conditions and lifetime, as specified by the manufacturer.
Non-metallic materials such as resin or rubber expand when they come into contact with high-pressure hydrogen gas and the hydrogen pressure decreases in a short time from a high level. For this reason, the effect of expansion and blisters on non-metallic materials needs to be tested.
<< Consult our experts about your application >>
Test methods
In this section, we will describe the different test methods specified in ISO 19880-3:2018, each of which is applicable for different valve types.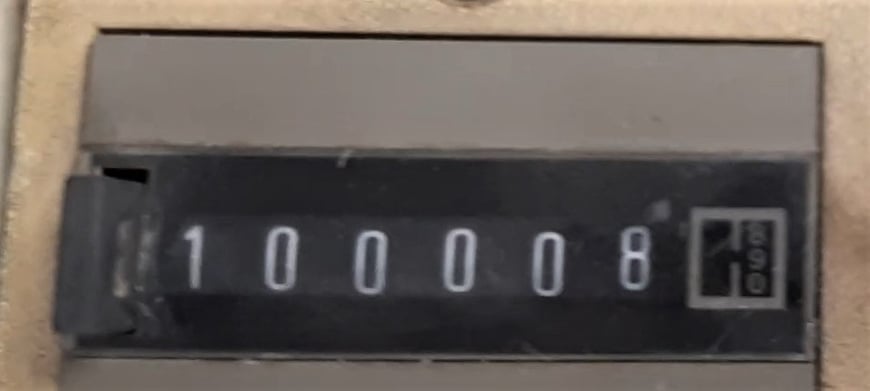 Hydrogen gas pressure cycle tests
This test method is applicable to all valve types. Valves need to be able to withstand 102,000 hydrogen gas pressure cycles without damage or leakage, and the replacement of valve seals is acceptable at intervals of 16,000 cycles. In this test, the valve is in an open position (unless otherwise specified), the outlet of the valve is plugged, and the inlet is attached to a hydrogen pressure supply. 100,000 cycles need to be completed at room temperature, with an additional 1,000 cycles at ambient temperatures of −40 °C (+0 °C, −3 °C) and 85 °C (+3 °C, −0 °C).
Leakage tests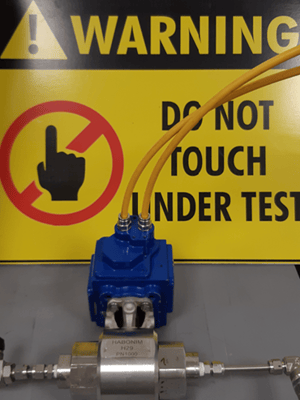 Before conditioning, valves need to be purged with nitrogen and sealed at approximately 30% of the component pressure rating. All tests need to be conducted while the valve is exposed continuously to the specific test temperatures; and the valve needs to either be bubble-free or have a leakage rate of less than 10 cm3/h (normal) of hydrogen gas using the specified test method. The test needs to be conducted for 1 minute at a temperature of −40 °C (+0 °C, −3 °C) and for 1 minute at a temperature of 85 °C (+3 °C, −0 °C).
In the case of external leakage tests, the tested valve and the test gas (hydrogen) must be maintained at the required test temperature for the duration of 1 hour prior to and during the test. The test pressure must be at least 100% of the component pressure rating and a flow measuring device or any other method that indicates the allowable leakage rate must be used.
For valves with a closed position, an internal leakage test should also be conducted to check the pressure tightness of the closed system.
Worst case fault pressure cycle test
Valves used in gaseous hydrogen fueling environments need to be able to withstand the pressure expected in a fault condition of the system. In this test, the valve is exposed to pressure cycles that are raised from 5% to 110% working pressure in up to 6 seconds at room temperature to ensure that no leaks develop in these conditions.
Proof pressure test
For this test, the inlet of the valve needs to be connected to a source that supplies the necessary test pressure and the test media should be liquid. With the valve open and its outlet sealed, the pressure should be slowly increased to 150% of the component pressure rating and this pressure should be maintained for 10 minutes while the valve is tested to ensure there is no leakage.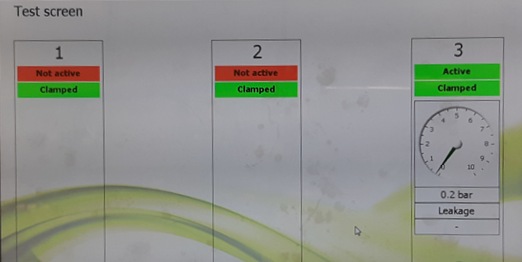 Hydrostatic strength test
This test is done to ensure that valves are able to withstand, without rupture, a test pressure of 2.4 times the component rating. The test is conducted at room temperature, and as it is a destructive test, tested valves should not be used again. The results of this test should be included in the valve's marking (or in relevant documentation if space is limited on the valve).
Excess torque resistance test
This test is for valves that are designed to connect directly to threaded fittings or pipes and need to be capable of withstanding a torque of 150% of the rated installation value, without deformation, breakage or leakage.
<< Consult our experts about your application >>
Bending moment test
This tests whether a valve can operate without cracking, breaking or leaking in specific test conditions. The valve outlet is exposed to a weight that is hung on it, while the inlet is fixed at four different angles in relation to the valve's horizontal axis. No deformations, cracks or leaks should develop in these conditions.
Cold gas in warm valve test
This test is only applicable for valves used where pre-cooled gas is carried. The valve needs to be subjected to pre-cooled hydrogen gas at −40 °C (+0 °C, −3 °C) and at a flow rate of 30 g/s for a minimum of 3 minutes.
In addition, for valves with ports that are open to the atmosphere or external moving parts, this test should be conducted at 90 % relative humidity (ambient conditions). The valve needs to be depressurized and then re-pressurized after a 2 minute hold period at room temperature and this test needs to be repeated 10 times. Next, the test procedure needs to be repeated for another 10 cycles while the hold period is increased to 15 minutes.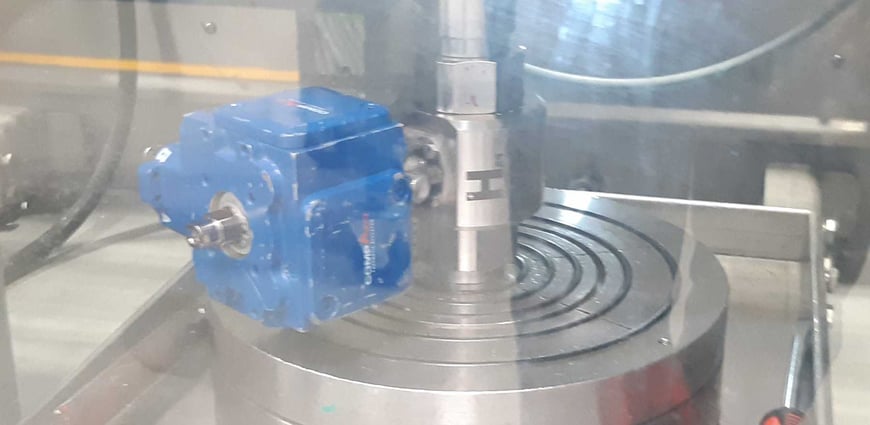 Habonim's H29 hydrogen valve, tested for ISO 19880-3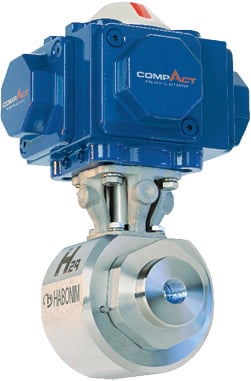 At Habonim, we support the development and installation of hydrogen fueling stations in Europe and around the world and have successfully supplied valves for 700bar and 1,000bar hydrogen working pressures over the past few years. That said, we also understand that hydrogen has unique properties, which give rise to safety concerns that need to be addressed in terms of unique infrastructure and equipment.
That's why we have gone to great lengths to test and ensure that this valve is properly tested, operating and withstand all required test conditions according to ISO 19880-3:2018 valves for gaseous hydrogen fueling environments.
We've leveraged our comprehensive experience and installed base in hydrogen applications to offer a high-pressure hydrogen ball valve that is optimized for durability and safety in high-cycle hydrogen fueling, storage, and manufacturing systems and we have prove tested it so that you get the peace of mind you need about its performance and safety.


Interested to receive further information about Hydrogen valves solutions for your application? Leave your details in the below form.