Fugitive emissions are gas or vapor emissions from pressurized equipment that result from faulty equipment, leakage or other unforeseen events.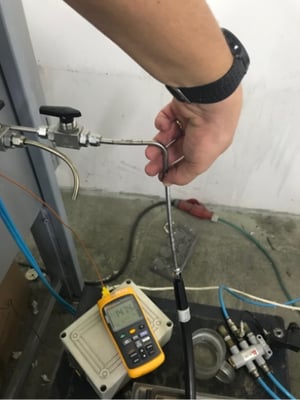 The majority of these emissions come from industrial settings such as factories, power plants, oil refineries and chemical plants.
Due to the large number of potential leak sources in these facilities and the difficulty in detecting and repairing them, these fugitive emissions can have significant consequences, including:
Economic costs related to lost commodities
Environmental damage such as air pollution and the greenhouse effect
Long-term health risks to workers and local communities in close civic proximity of industrial facilities as a result of exposure to hazardous materials and volatile organic compounds (VOCs) such as benzene
Higher risk of fire and explosion in explosive environments where large amounts of flammable materials are contained under pressure

Reducing Fugitive Emissions
Approximately 60% of fugitive emissions come from valves, and as much as 80% of the leakage per valve originates from its stem-seal interface. This means that despite bills such as the Clean Air Act Amendment (CAAA), which was passed by the U.S. Environmental Protection Agency (EPA) in 1990, and other global efforts that are being made to reduce industrial fugitive emission levels, this is still one of the most serious challenges that the process industry faces today.

Therefore, in addition to conducting regular testing and maintenance of industrial facilities to control fugitive emission levels, it's essential that valve manufacturers and suppliers take extra measures to ensure their valves have secured stem-seals to prevent them from leaking hazardous gas or vapor into the environment.

In this blog post, we will be focusing on two main standards that measure the emission levels of valves and packing products – API 641 and ISO 158481-1:2015 – and describing how Habonim's valves are tested and certified to meet these standards.
API 641 – 'Type Testing of Quarter-Turn Valves for Fugitive Emissions'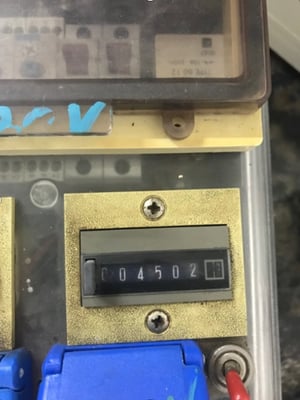 The API 641 standard is specifically relevant for quarter-turn valves. This standard applies to all stem seal materials, defines a stringent maximum allowable leakage of 100 parts per million by volume (ppmv), and utilizes methane as a testing media and EPI Method 21 to measure emissions. It's important to note that the U.S. Environmental Protection Agency (EPA) only recognizes API 641 emission testing.

This standard calls for 610 mechanical cycles and 4 thermal cycles to evaluate the emission performance over an expected five-year lifespan of a valve. Under the Group A testing standard, the temperature is alternated between ambient temperatures and 260 °C (500 °F), and under a constant pressure of 600 psig. A static emissions measurement is taken before the cycling begins and this is followed by 14 static leakage measurements and seven dynamic leakage measurements during the testing procedure.
ISO 15848-1:2015 – 'Industrial Valves – Measurement, Test and Qualification Procedures for Fugitive Emissions'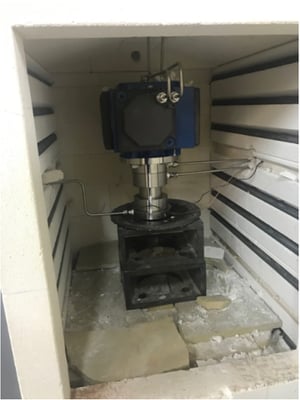 Part 1 of the ISO 15841 standard outlines the testing and qualification procedures for the measuring of leakage from stem/shaft seals and body joints of isolation and control valves intended for application in environments containing volatile air pollutants or hazardous fluids. According to this standard, a valve must be cycled from 40% open to 60% open, and according to specific ratings for tightness class, endurance class, and temperature class:
Tightness class – measured using either helium or methane as the test fluid, and defines standards for the maximum allowable leakage at each class rating.
Endurance class ratings – the number of cycles that a valve has completed while successfully meeting at least the minimum tightness class for allowable leakage.
Temperature class ratings – for different temperature ranges.
Habonim valves offer complete fugitive emission prevention and meet standards

Habonim designs, manufactures and tests its valve technologies to meet these fugitive emission standards and provide comprehensive fugitive emission prevention.
Total HermetiX™ fire safe stem-seal certified for API 641 and ISO 15848-1:2015
As a standard, most Habonim valves are equipped with the Total HermetiX™ integrity package with a double-body sealing for body-to-ends and for body-to-bonnet superior atmospheric sealing, the patented HermetiX™ steam sealing with zero fugitive emission sealing capability, and up to 500,000 maintenance-free cycles per valve lifespan.

Habonim's HermetiX™ fire safe stem-seal has been tested under TUV supervision by an independent third-party and certified for API 641 and ISO 15848-1. For the API 641 type test protocol, the valves were subjected to 600 psi (41.4 bar g) Methane gas pressure, 610 mechanical cycles, and three thermal cycles (ambient to 5000F / 2600C). All valves passed the stringent API 641 test protocol successfully, with a measured leak rate of less than 100 ppmv. For ISO 15848-1, the valve passed the test successfully according to rate BH of ISO 15848-1 for 4500 cycles.

Additional testing for trunnion mounted ball valves stem packing according to ISO 15848-1 and API 641
Habonim's Trunnion mounted ball valves with a stem sealing O-ring design were further tested according to the requirements of API 641 and ISO 15848-1 (rate BH) standards. During the testing, the valves were subjected to 50 barg gas pressure, at ambient temperatures of -29°C to +40°C and 150°C, for 4500 mechanical cycles. The valve passed the test successfully according to rate BH of ISO 15848-1 for 4500 cycles.
Secondary stem seal for critical applications
Habonim offers additional security features to its valves as secondary stem sealing mounted in a bonnet extender device design for critical applications, this FE bonnet (Fugitive Emission) device includes: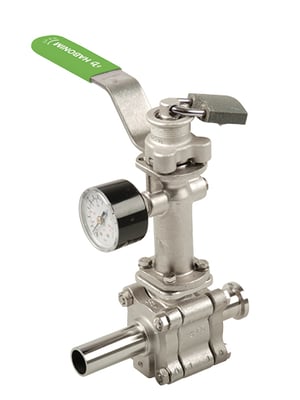 A modular design that uses a double-defense sealing concept. The first defense line is based on the valve stem seal arrangement, while the second line is integral with the F.E. bonnet.
A machined lip on the bonnet bottom plane that ensures a safe fit over the valve ISO pad and a static seal that provides security to the atmosphere.
Integral threaded bore that enables fitting of a sensing device between the two sealing arrangements. allowing immediately leak identification.
Any media is contained within the F.E. bonnet until valve maintenance can be safely held.
Double blowout proof systems and Fire-safe design.
Helping you ensure compliance with emission standards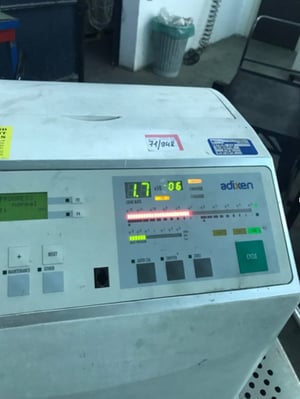 With so much at stake, including keeping employees and people in close proximity safe, lowering environmental impact, complying with stringent regulations, avoiding fines and sanctions from authorities, and increasing economic efficiency, safety engineers and process plant managers need to familiarize themselves with fugitive emission standards and source valves and other pressure equipment from well-established and trusted suppliers such as Habonim.

With a proven track record in supplying robust valves for demanding industrial applications, we have the expertise and in-house capabilities to ensure our valves comply with fugitive emission standards and operate safely and efficiently in hazardous, cryogenic, high-pressure, and explosive environments – giving you the peace-of-mind you need about compliance.
Based on this expertise, we also help our customers navigate regulations and requirements for specific applications. Contact us to talk to an expert.